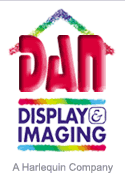 About Dan Display
Our comprehensively equipped factory is conveniently situated just outside Cardiff, close to the M4 motorway junction 34. We offer all of our services separately, or as a one-stop solution. Dan Display offer the largest range of menu display systems and are market leaders in the UK. These can be supplied in a standard format or can be tailored to your own branding and product requirements. An installation service is also available. Dan Display realises that running your own business can be a daunting task for anybody, which is why our services have been designed with your needs in mind and every effort to minimise complications has been made.
What We Offer:
Free Design:
Our custom built design studio is equipped with the latest design equipment and all of the latest design software packages. This will allow you to benefit from the most efficient and reliable design services available.
Free Delivery:
Many of our competitors will hide their delivery charges until the final moment, which will often leave customers in a situation where they have no choice but to pay what is being asked. Feel safe in the knowledge that Dan Display offer free delivery on all of our menus.
Over 15,000 Food Images
We own the largest library of food images in Europe, with over 15,000 images, which are high quality and high resolution . We understand that a quality image can make or break a companies chances of success, so it is essential to get it right first time!